LARRY IS GONNA BE DRINKING RED BULL
The actual fun part of this blog will come after a message from our non-sponsors: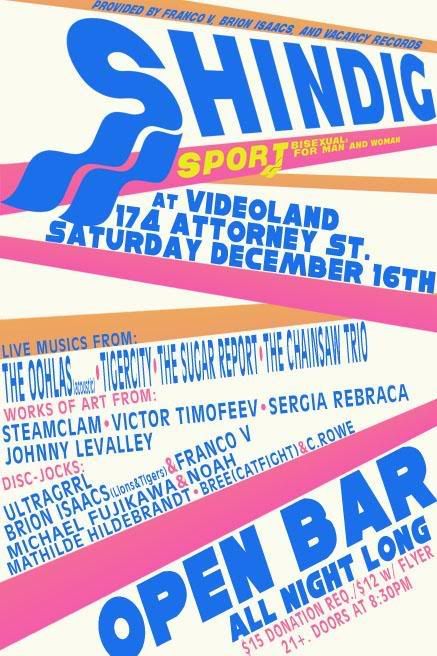 click the flyer below to buy tickets.
Date: Thursday 12/14
Time: Doors at 8:30pm, Nightmare of You at 11:30pm
Venue: Studio B – 259 Banker Street, Williamsburg, Brooklyn
click this image to enter:
So this afternoon i was at Alex's desk when I turn around and see Kanye West extending his hand out to shake. He was wearing this fantastically massive gold chain and, i think, an LV sweatshirt. He was extremely good looking. Very polite. And very good looking. I'm still smitten, three hours later. I was super slick and smooth and casual about it... actually, I insisted on saying "I'M A HUGE FAN."
Yesterday JayZ came to hang out in my office... well, he was talking to Rob, but still, I get really happy.
Permanent ME were just in the office. I'm so overwhelmed with excitement and eagerness about this project since it seems everything is really falling nicely into place. The band is about to go on tour with Fall Out Boy, after being hand picked by Pete Wentz, which was a huge compliment. Immediately after that tour they jump on the road with Cartel for a couple of weeks. Road dogs. I'm proud of them and feel very bad for any girlfriends that they might have... they're what will be called Road Widows.